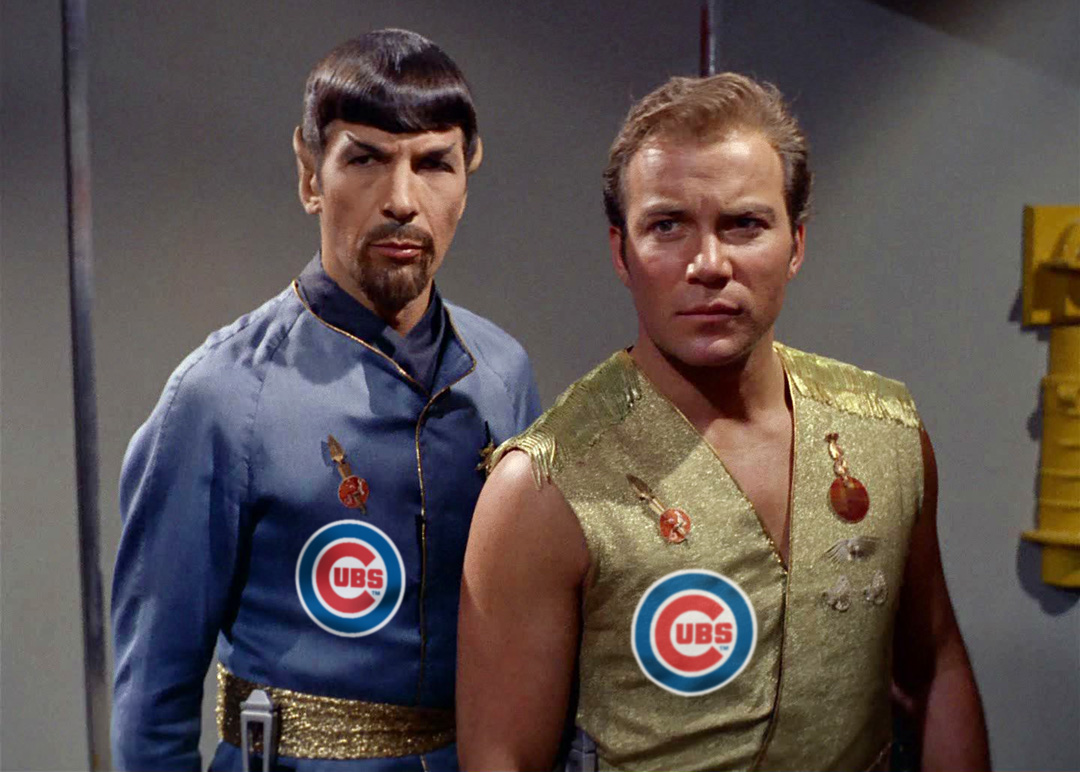 There was this great episode of Star Trek called "Mirror, Mirror" where a transporter malfunction swaps Captain Kirk and his crew with their evil counterparts in a parallel universe. Except for the "evil" part, sometimes I wonder if there was some kinda ion storm thingy that threw baseball into a sorta upside-down world, parallel universe where Chicago's Cubs — the used Charmin of the National League — are now the equivalent of the '27 Yankees.
I guess that would make Maddon Captain Kirk. I don't know who Arrieta is. Probably Spock, with that Vulcan nerve pinch of a fastball. Then you got Rizzo, Bryant, Ross, Fowler, Lackey, and so on, as Scotty, Bones, Chekov, Sulu and the rest of the crew of the Star Ship Wrigley … going where no Cubs have gone before. Fascinating.
In "Mirror, Mirror" the crew figured out that something was wrong, and so they spent the whole episode working on getting back to the way things were. Personally, I'm liking this time warp, black hole thing we're in a helluva lot, and I hope the laws of physics and baseball remain decidedly out of balance until a star date several million light years into the future. I don't want the old Cubs back. And if everyone thinks these Cubs we've got now are evil, or alien, or transported here from Omega IV, so friggin' be it. Besides, no team in the history of sports is more evil than the Yankees, and I don't see anyone whining about them. Maybe because they suck this year.
Anyway, with the exception of Lester, who could be an extraterrestrial if you judge him by what he wears off the field, I think these guys are just friggin' good and that's why they're doing the photon torpedo thing to every team that ventures into Cubs orbit. And it wouldn't break my heart if they could turn this into a 5 year mission, either.
Joe