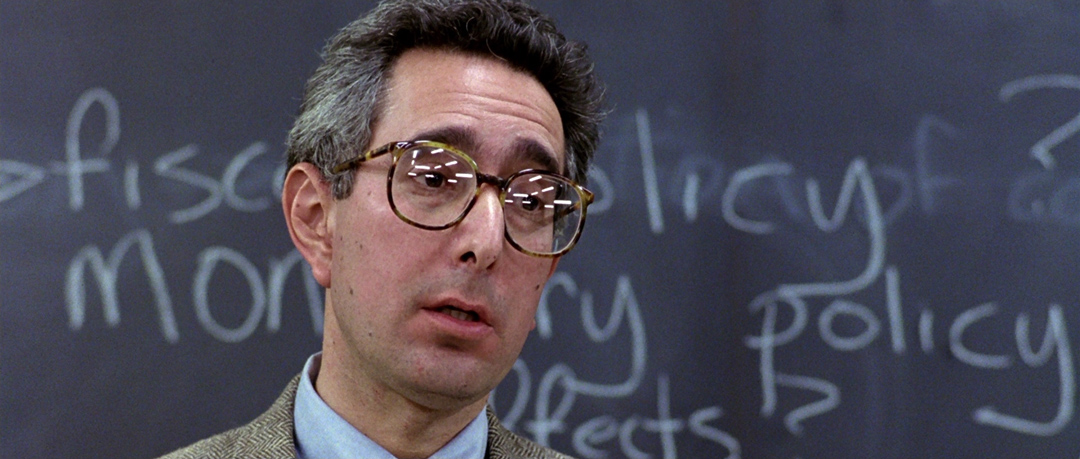 Hey there, Milk Duds, Joe Schlombowski here to point out that Ferris Bueller, one of the greatest things to ever come outta Hollywood — other than that human ice cream cone, Scarlett Johansson — turned 30 Saturday. I bring this up for three reasons: 1) Ferris was a Cubs fan. That one fact, all by itself, shoulda spelled "Oscar" for John Hughes's, my friend. 2) Take a look at Ben Stein. You take away his Gillette Foamy for a few weeks and you get Joe Maddon's twin. "Rizzo? … Rizzo? … Rizzo?" 3) You know how every last little thing works out for Ferris, no matter what? That's the 2016 Cubs, pal.
Life moves pretty fast. If you don't stop and look around once in a while, you could miss it.
— Ferris Bueller
Words to live by. Why? Cuz what you've been watchin' on the green, green grass of Wrigley Field this year is somethin' special. Somethin' unusual. Somethin' that comes along every 108 years. Maybe. So enjoy it. Watch it. Replay it. Breath it in like the perfume of the aforementioned Goddess of Sultry, Ms Johansson. Why? Cuz this is baseball, jujubees. The credits will be rolling on this summer's feel-good movie before you know it … and unlike Hollywood, you can't count on 3 or 4 or 8 sequels. Sure the hell is fun to think about, though.
So, I gotta "what if" for ya: What if the Cubbies are flashin' some long awaited bling next season. One reason to think that there just might be a sequel or 2 is the fact that at 30, Ferris Bueller's Day Off is older than the majority of the roster. Yeah, I know … baseball teams are like musical chairs from season to season. Still, most of this particular team are likely to have lockers here for a while. So if we can keep the staff from gettin' too greedy (and I think you know who I mean) champagne soaked locker rooms are somethin' the Cubs may have to get used to.
The question isn't "what are we going to do," the question is "what aren't we going to do?"
— Ferris Bueller
The Cubs are playin' like Ferris this year; throwin' caution to the wind; doing whatever they want; breakin' the fourth wall. And like Ferris, they're holdin' the world in the palm of their hands … or the web of their mitts, in this case. So let's raise a frosty Old Style to Ferris Bueller's Day Off — one of the best movies ever shot in Chicago, and hope we're doin' the same thing in November for the World Series Champion Cubs.
Joe
You're still here? It's over. Go home. Go.
— Ferris Bueller