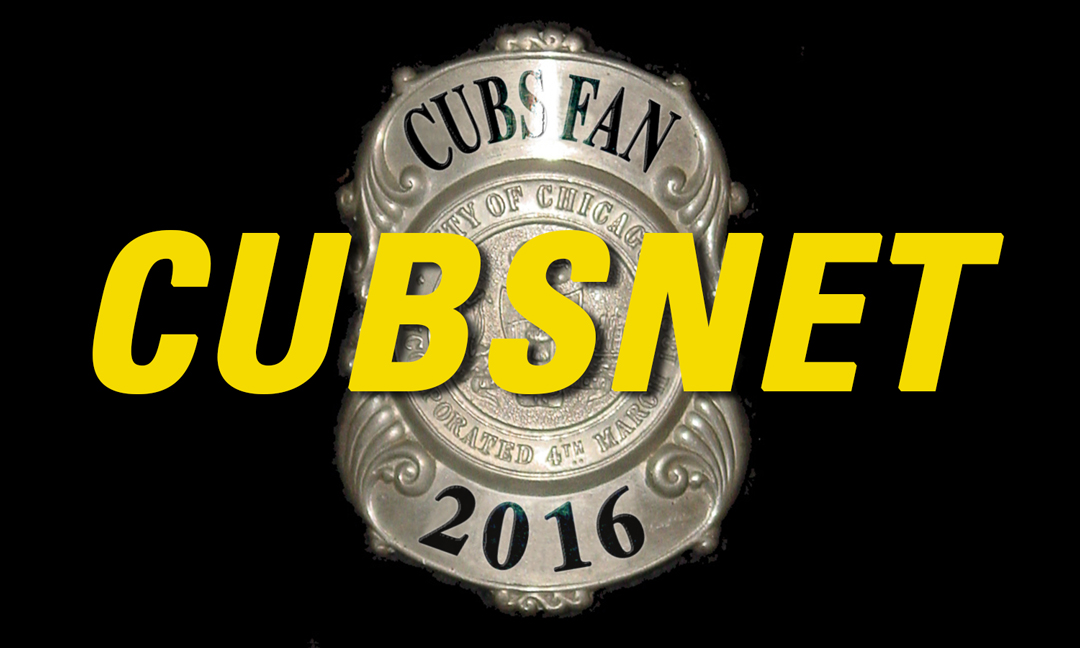 It's mid-summer, hot in the big city. I've been workin' a stake-out on the north side outta the Fraud division. My partner, the ever faithful Cubs fan, and I have been watchin' the alleged perps — a group calling themselves the Cubs and masquerading as a possible World Series contender — since April. As stake-outs go, this one has been a cake walk; I get to watch baseball everyday and drink on the job. Perfect.
Stake-outs are curious affairs. You can watch your ass off for weeks — months, even — and nothin' seems unusual. Until it is. I guess the Cubs bein' the best team in baseball for 3 months shoulda been the first sign that somethin' was rotten in Denmark AND Chicago. But everything has seemed Jim Dandy.
Until now.
That's the thing about a baseball season — it's friggin' long, my friend. Because of that, it has a way of betraying you, of trippin' you up and revealing the truth — stuff you'd rather keep hidden from fans so they keep thinkin' you are who you've led them to believe.
You know how detectives get hunches? (What the hell is a "hunch" anyway? I know there was a guy from Notre Dame that had one on his back once. Probably kept him off the football team. And there's no way he was gettin' lucky lookin' like that.) Anyway, detectives get hunches a lot, and they seem to help get to the bottom of things. A couple of months ago, I had what I'm guessing was my own hunch-like thing about our bullpen. I let it go for a while, cuz everything was Jake. Now … after 3 months of waiting and watching, and watching and waiting, it looks like I was right, cuz we're startin' to see exactly what kinda pen we've got. And I don't think it can be trusted.
Complicatin' things is the near felonious collapse of our rotation's dominance. Even Arrieta, who'd been unbeatable since last season's All-Star break, has slipped into the shadows; walkin' guys, givin' up runs and losin' 3 of his last 4 starts. This kinda stuff starts to reveal the pen's weaknesses cuz now we gotta rely on them a lot more than we had to earlier in the season.
Our hitting hasn't exactly been by the book either. Outta the 30 Major League teams, we're 28th in leavin' guys on base. Criminal. The good news is that we're scorin' more runs per game than everybody in the National League, but with a tired rotation and more reliance on the bullpen, it's not enough anymore.
You don't have to be James Comey to see what happens when you start connectin' the dots. When you examine the evidence — the lackluster hitting, the less dominant rotation and a suspect bullpen — you start to see a pattern emerge; one that's exposing the effects of our youth on our defense. I don't think we need to mobilize a SWAT (So What About it, Theo) team or anything, but there's mounting evidence that somethin's gotta change.
If you look at the facts, they always reveal the truth, my friend. And the fact is, we're 9-16 in our last 25 games, and we've lost 8 of our last 9. Is this temporary, or is it merely revealing a truth that no Cubs fan wants to cop to? Like I said, it's a long season, and the stake-out is only half over. It's no time to pass judgement over what could be the best Cubs team in over a century. But from where I sit, watching and waiting — not to mention hopin' and prayin' — I'd like to see a little less disregard for the baseball gods and a little more respect for what it's gonna take to get to the Series, let alone come out smellin' like a champion.
Joe (Schlombowski, not Friday)
PS. The story you have just read is true, but no names have been changed to protect the innocent.