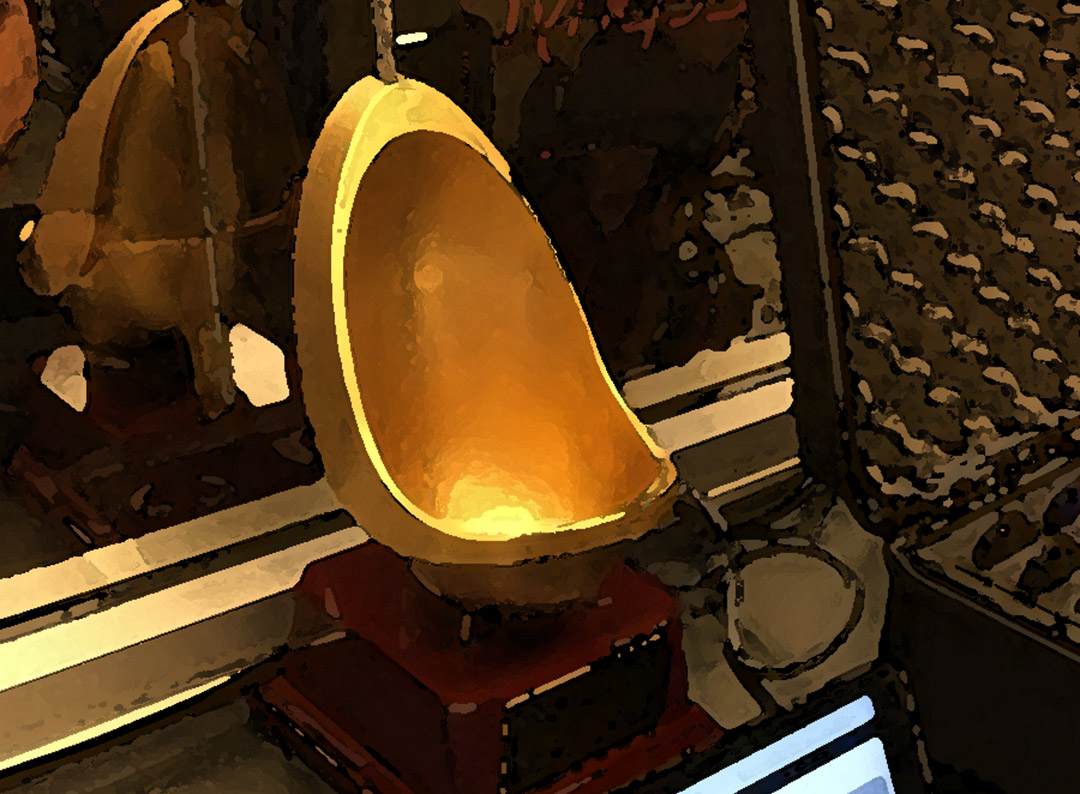 Refusing to be denied, I see where the Giants have come up with a trophy of their own as a substitute for the one the Cubs snatched outta their halloween-colored hands in the playoffs last year. It's not somethin' I'd wanna put in my trophy case … But who am I to judge?
There's a major league amount of Freud in the form the trophy takes, though — a golden urinal. I mean, one of the biggest juicers of all time, Barry Bonds — former Giants outfielder and home run cheat — tested positive for 3 kinds of steroids … not to mention amphetamines, the Incredible Hulk and two rottweilers. That's what I heard, anyway, and all of it was found in his urine.
By the way, how'd you like to have the job of playin' Sherlock Holmes with people's wiz? In fact, who does want that job? Maybe it's some kinda fetish thing — like wearin' women's underwear. (Calm down, Cardinals fans. I know you get all steamy when someone mentions that.)
Anyway, havin' a urinal as the Giants' trophy is priceless. And as I'm sure every Dodgers fan that ever sucked in a lung full of that brown crap Los Angeles calls "air" would agree, it's perfect for the Giants.
Joe