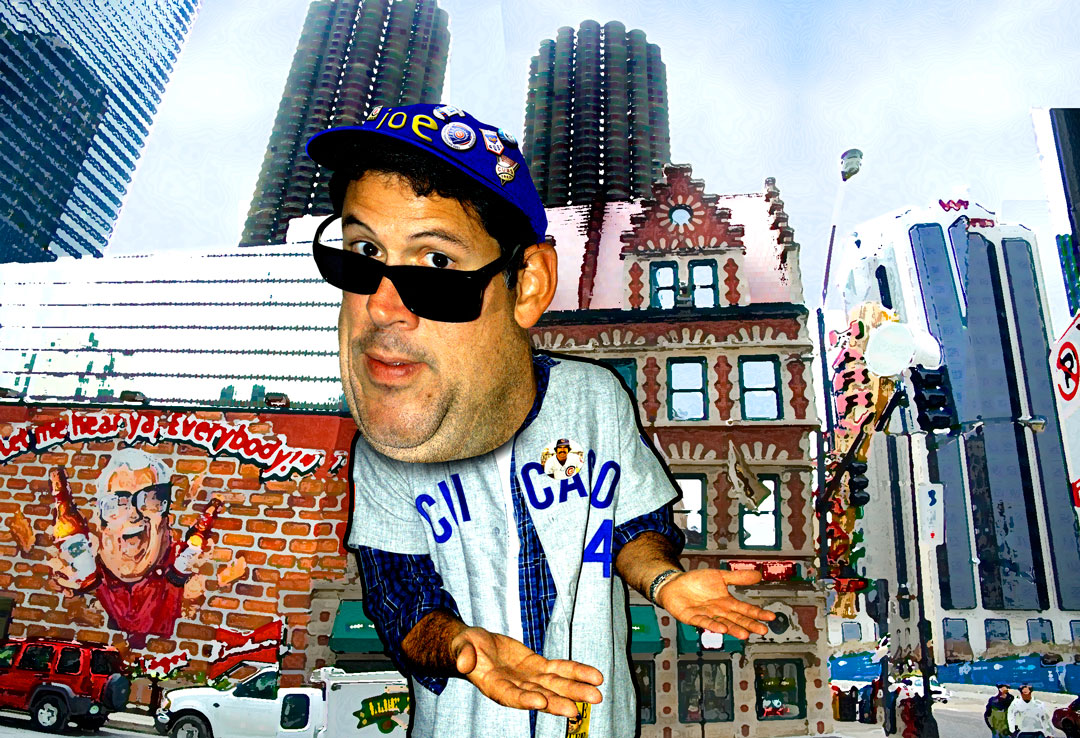 Hey there, cheese doodles. I've had my eyes closed for most of the season, for obvious reasons, so I was wonderin' if anyone out there can tell me whether that was a corner the Cubs turned last night, or was that 14-3 enema we administered to the Mets just another one of those smooth spots in this bolder-strewn dirt road of a season?
Don't get me wrong, pallie, I coulda poured last night over my pancakes this morning. Still, in spite of rackin' up 15 hits, five of which left the yard, including a grand salami by Ian Happ, I'm not quite ready to head down to Party City. Yeah … we finally got some hits with guys on base — friggin' amazing! I'd like to think that whatever it was — Rizzo hittin' in the lead off spot, Lester still high from pickin' Tommy Pham off of first last week, or Maddon puttin' on his uniform in a different order — the Cubbies are about to catch fire. Of course, I'd also like to think that the missus is gonna put more hide-the-sausage days on her 'to do' list.
Take last week, for instance. The Cubs had won five straight, including a 10-2 A-bomb (that A is for Arietta, my friend) where the Cubbies treated the Marlins like a Donald Trump pinata at Elizabeth Warren's birthday party. As a result, the wire was all abuzz with a heapin' helping of hyperbole tied to the North Siders. Words like "surging" and "dominant" — terms that this year are usually associated with the Stros and the Nats — were actually being used in the same sentences with "the Cubs." And lemme tell ya … I was pretty happy to read stuff like that about this year's vintage. Still, I found it mildly entertaining — sorta like a guy juggling bowling pins, or Anthony Weiner's last name.
What I mean is that beatin' the Cards (26-30 at the time) and the Fish (24-33 at the time), although satisfying, wasn't exactly a sign that the Cubs had rediscovered the lucky charms that made 'em magically delicious last season. It means they wrestled victory away from a couple of ball clubs that are slightly more mediocre than themselves. Yeah, I sound skeptical. Sue me! One incredible season (last year) — which, admittedly, was un-effing-believable — isn't enough to break up the previous 55 years of scar tissue on my ass. History aside, though, winnin' those five games was a distinct improvement over where we were a couple weeks before — limping outta Petco Park after being royally pants'd by the Preachers — the worst team in baseball, except for the Phillies. Kickin' the Mets (29-34) around their own ball park last night comes with a certain measure of satisfaction, too. But winnin' games we're supposed to isn't exactly somethin' to do cartwheels over. Yeah, it's nice, but was it a sign that the Cubs are finally runnin' on all cylinders?
As it turns out the answer is no, cuz in spite of the fact that tonight Rizzo, Happ and Schwarbs picked up right where they left off last night, the Cubs found a way to reach back to 2012 and snatch defeat from the jaws of victory. I'm at a loss to explain how the same damn team can play like they did last night, and then fertilize the lawn tonight. I'd consult my crystal baseball but in April it predicted 111 Cubs wins this season, and obviously can no longer be trusted.
Still, I have hope. I grant you … it's Schlombowski hope, which means it's tempered by that hemorrhoid, Steve Bartman, and a lifetime of other rash-inducing memories that the Cubs have scarred me with. Of course I also remember the 2006 St Louis Cardinals — a skid mark of a ball club that took their hairless 83 regular season wins all the way to the World Series title. Which is to say, hope will get you just so far. After that you can squeak by with just enough hitting and pitching to win 83 games, as long as you also have a shit load of luck. So rub it if you got one, my friend. No … I'm talkin' about a rabbit's foot, nimrod. Sheesh.
Joe