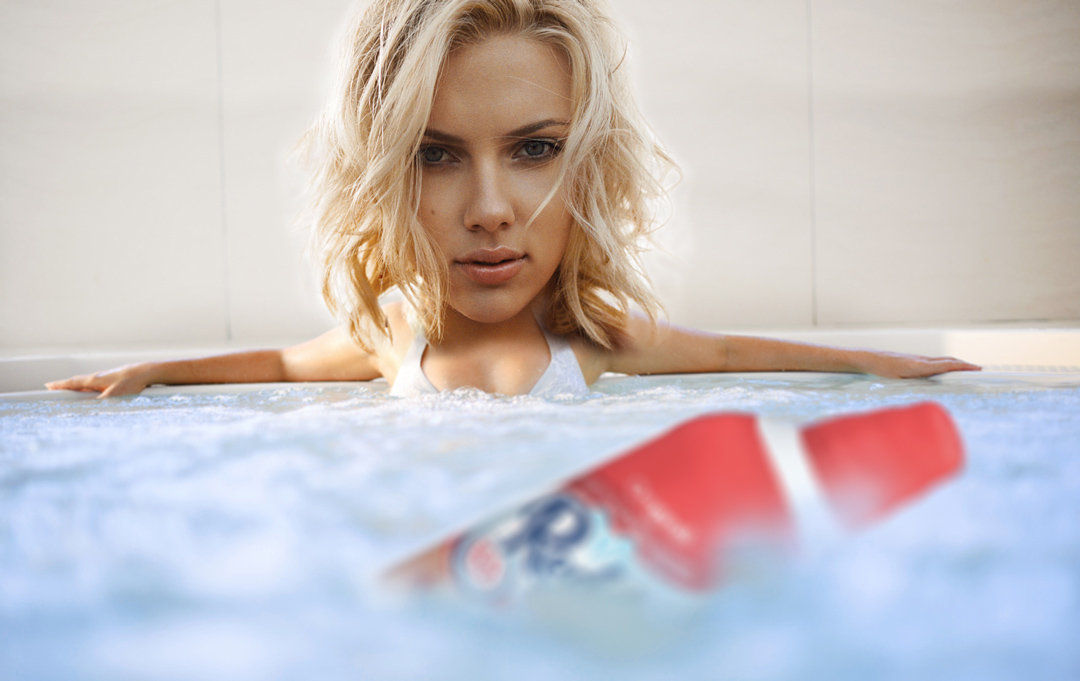 In the past four years Chris Bryant has loaded up his trophy case with the Collegiate Player of the Year, Minor League Player of the Year, Rookie of the Year, and now Most Valuable Player of the National League. The guy could put a True Value sign on his house with all that hardware. One question comes to mind: How in the hell to you top all that?! Personally, I think it would involve Scarlett Johansson and a hot tub full of whipped cream, but that's just me. If I'm Kris Bryant — who's less than half my age, much taller, way thinner and with movie star looks and all — I think I'd be talkin' swimming pool instead of hot tub, and probably addin' Charlize Theron and Salma Hyak to the roster. Talk about a Hall of Fame line up…
I digress. But who could blame me?
Anyway, I totally think KB deserved this year's award. He was, in a couple of words, friggin' awesome! What's most amazing to me is that he's just a kid, and has only been in the league for 2 years. Think about that.
Nevertheless, I can already hear Sport Illustrated, ESPN, Fox Sports and various other baseball prognostication epicenters yammerin' out loud about how Bryant is headed for Cooperstown. Has he had a great four years? Let's put it this way: If Donald Trump somehow puts together a string like that, Nancy Pelosi, Harry Reed and Hillary Clinton will be petitioning to have The Donald's face added to Mt Rushmore. My point is this: Bryant has killed it for four consecutive years. No question … that's amazing. But let's wait to see how his career plays out before retiring his number. My beer mug runneth over with talking sports heads and their so-called expertise proclaimin' this or that player as the next incarnation of Mickey Mantle, if not Jesus Christ himself. And how many times have they been right? I can count 'em on zero hands, my friend. I say, let's enjoy Bryant bein' Bryant, and hope that he doesn't slip on the whipped cream and tear somethin'. Or that Theo doesn't get attacked by aliens, who steal his brain … so he trades Bryant or somethin'. Or that Bryant doesn't decide to pull a "Grant Desme" and give up baseball to become a Catholic priest. (We definitely gotta get him in that hot tub with Johansson, ASAP.)
As a former long suffering Cubs fan who's now basking in the joy of a World Series Championship, I'm just happy that Bryant plays for the team that I've loved since I was old enough to pee. As far as the future goes, my fingers and toes are crossed, so that when Bryant is starin' free agency in the face, he chooses to value Chicago more than his slime ball agent, Scott Boras, tells him he should. In the mean time, we have a friggin' ass-kickin' team, FULL of most valuable players as far as I'm concerned. One of 'em happens to be Bryant. I'd like to think where he, and the rest of the team, goes from here is right back to the World Series next year. And I don't think that's Skip Bayless-like hyperbole ($10 fancy word bonus!) at all.
Joe