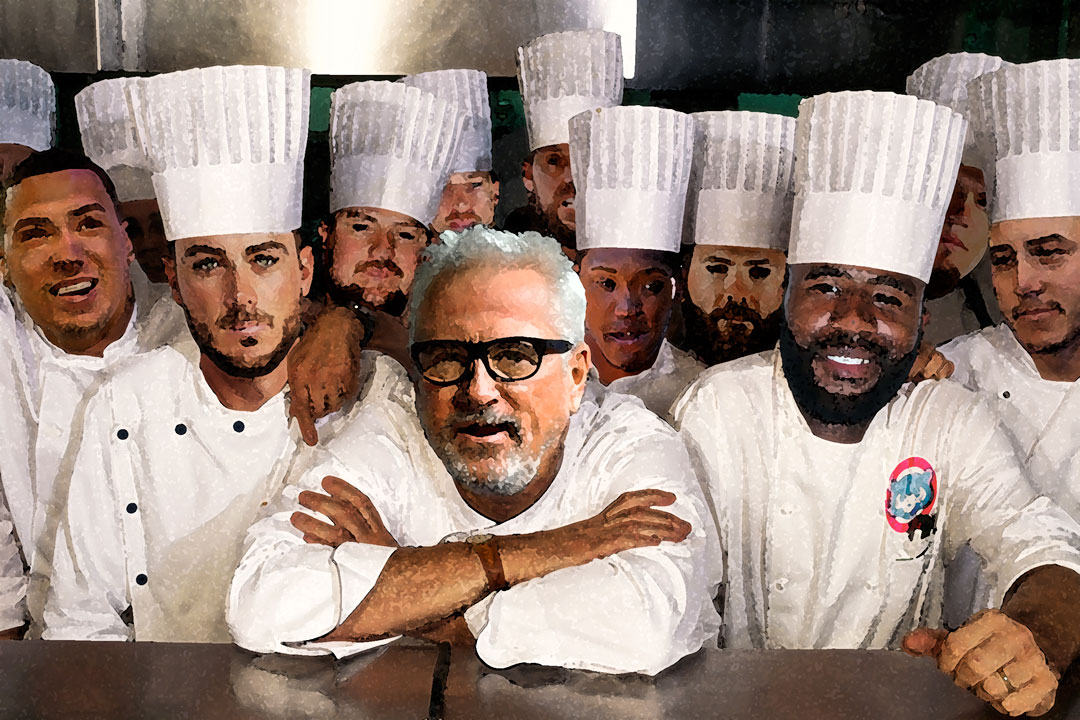 Hey there, grease traps. You know, the missus happens to be a big fan of Chopped, a cooking show where the contestants have to make somethin' tasty using surprise ingredients. If they don't, they get eliminated … or chopped. Clever.
It got me thinkin' about the Cubs, and how every season is like a mystery basket full of ingredients — winning streaks, slumps, heroes and goats, dazzling plays, mental errors and player chemistry. No matter what's in your basket, though, you gotta put somethin' on the field that can win. If you don't, you get chopped. Or you're the Phillies.
This season, the Cubs haven't exactly been turnin' the baseball world on its tastebuds. In fact, last night's roasting of the Marlins — tasty as it was — was little more than one of those amusing bush things you get at a place like Alinea. It was a taste; somethin' to get your appetite going. Problem is … you never know if they're gonna follow it up with a gigantic slice of chocolate covered winning streak, or a dried out, nasty tastin', stick-in-the-throat, pathetic two hit loss.
That's been the recipe so far this year — outlined below — and it's left a pretty bad taste in my mouth. I don't know about you, but it wouldn't break my heart if Maddon figured out how to serve up some of that 2016-style, deep dish Cubbie pie.
CUBS RECIPE FOR DISASTER
(Serves approximately 3 million people)
Ingredients:
1 fresh World Series champion baseball team
1/2 (approx.) season of baseball
37 wins
35 losses
47 errors
1 disabled list
newspapers
Instructions:
Remove any remaining glory from last year's championship team and discard. Separate out Kyle Schwarber, Addison Russell, Jason Heyward and Ben Zobrist and set aside. Combine the 37 wins and the 35 losses until they reach an average consistency. Remove the skin from Jason Heyward's hand, and fully strain one of Ben Zobrist's wrists. Add both to the Disabled List. Let chill for 10 days. While chilling, bring Addison Russell's marriage to a boil and spread it out all over the newspapers. Finally, take one partially seasoned Kyle Schwarber and send him down to Triple-A, Iowa. Sprinkle the remaining ingredients with errors or until fully bland.
Warning:
May cause indigestion, headaches, hair loss and occasional bouts of Tourette's Syndrome.
Now I don't think it's time to go full on Gordon Ramsay or anything just yet. There's a lotta baseball left. Plenty of time for the Cubs to whip up a batch of wins and make it to the playoffs. But they better turn the heat up pretty soon if they wanna pair any champagne with their season.
Joe