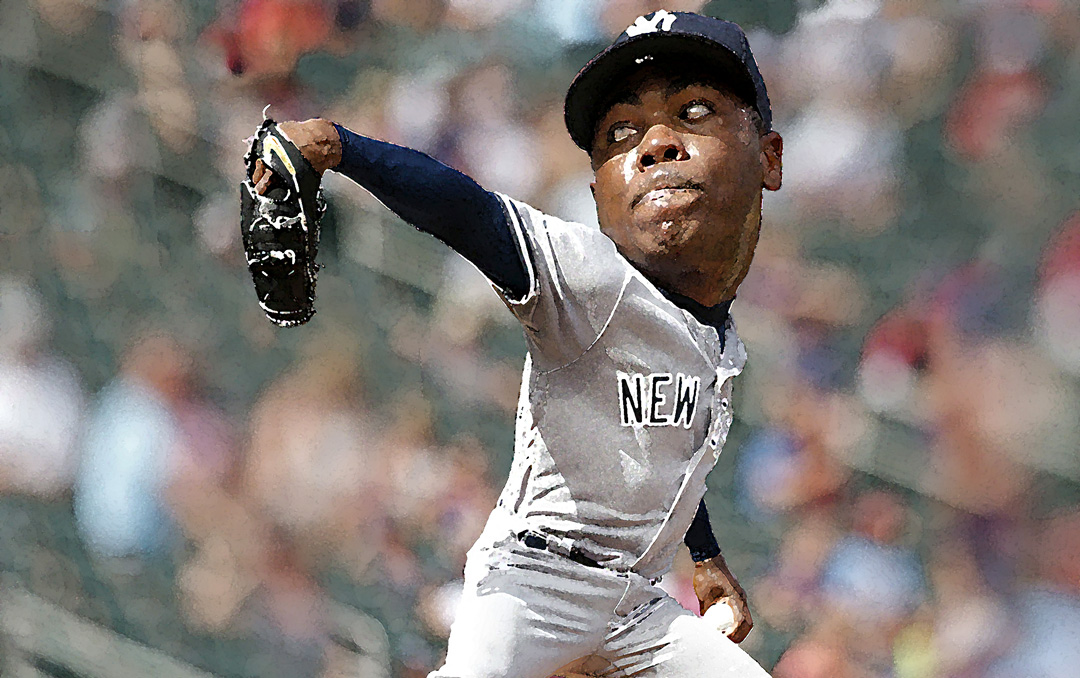 Did you hear that, Cubs fans? That heavy metallic clunk was the last piece of the championship puzzle being lowered into position — the 99.999% pure steel arm of Aroldis Chapman. The first thing I did when I heard the news was call my mother. I wanted to find out how old I was the last time I wet my pants. Yeah … I'm jacked … sorta … and I think this is a kind of a good move. Why? Cuz it's about FRIGGIN' time that Binny's Beverage Depot had an actual reason to be the official champagne supplier of the Chicago Cubs.
You gotta admit, the Cubs appear to be teeterin' on the edge of a Championship. We've led or been tied for the best record in baseball the entire season. Even without Schwarber, and with various injuries plaguing a variety of players, not to mention our coin-toss bullpen, the Cubs are still wearin' the yellow jersey as the race to the World Series is comin' outta the back stretch. (How's that for mixin' metaphors?! That's like a metaphor salad, my friend.) Adding Chapman and movin' Rondon to a set-up position means that Theo is pretty serious about roastin' some billy goat in October.
Naturally, there's a Mount Everest sized pile of second guessing goin' on — everything from Chapman's domestic violence history to what the Cubbies gave up to get the Usane Bolt of pitchers.