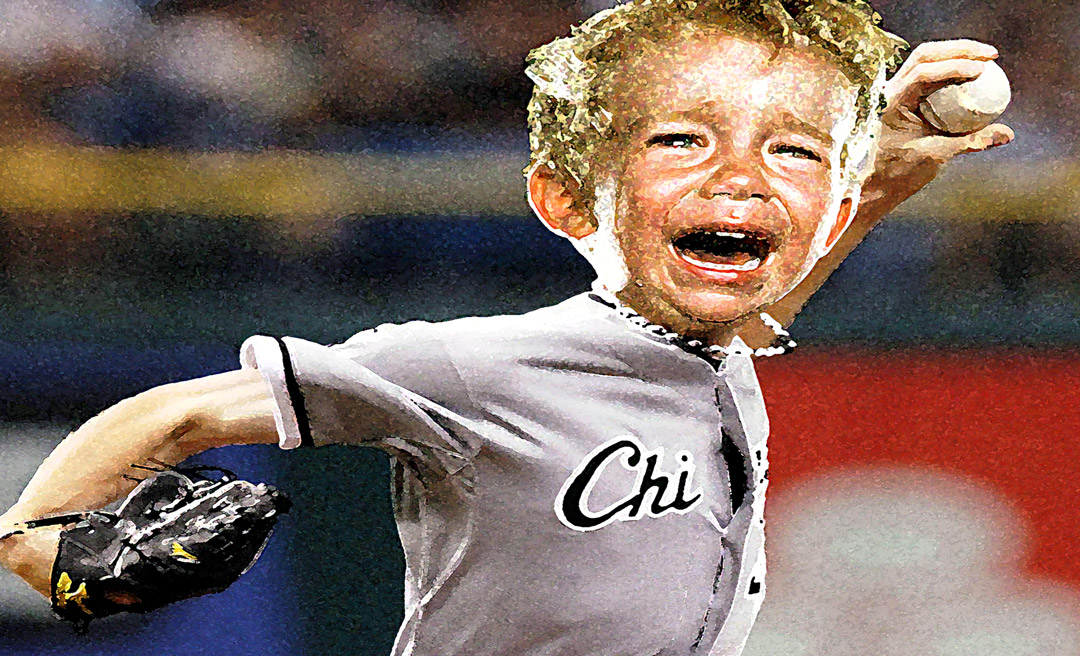 You know what Chris Sale needs? A good long trip to the woodshed. Unless you've been in a coma the past few days, you already know that Sale was suspended for cuttin' up his team's navy-collared 1976 throw-back uniforms cuz he didn't like 'em, and then got into some sorta shoutin' match with someone from Chicago's front office. Nice, Chris. Real mature. Oh … and with a ginormous helping of sarcasism, I'd like to say "nice job" to the parents of this major league bratski. Anybody who behaves like a 20 year old John McEnroe impersonating Carlos Zambrano doesn't deserve to wear a Major League uniform, regardless of what era it comes from.
Temper tantrums from athletes are not new. I already mentioned Zambrano and McEnroe, but that's just the tip of the ice berg, pal. How 'bout Billy Martin, Jonathan Papelbon, Serena Williams, Ron Artest, Latrell Sprewell, Pacman Jones? Oh yeah, and there's the ever-lovin' crown prince of pissed off, OJ Simpson. It's a deep pool of boiling vitriol that meanders through all sports. But no matter which offending athlete or whatever sport they participate in, the professional equivalent of throwin' yourself on the floor, screamin' and kickin' can likely be traced to a really stellar job of parenting.
It's not like this was the first time Sale flew off the friggin' handle in a fully armed F-22. I guarantee you it's been happenin' his whole life, without consequence. Spare the rod, spoil the child that grows up to be a Major League asshole pitcher.