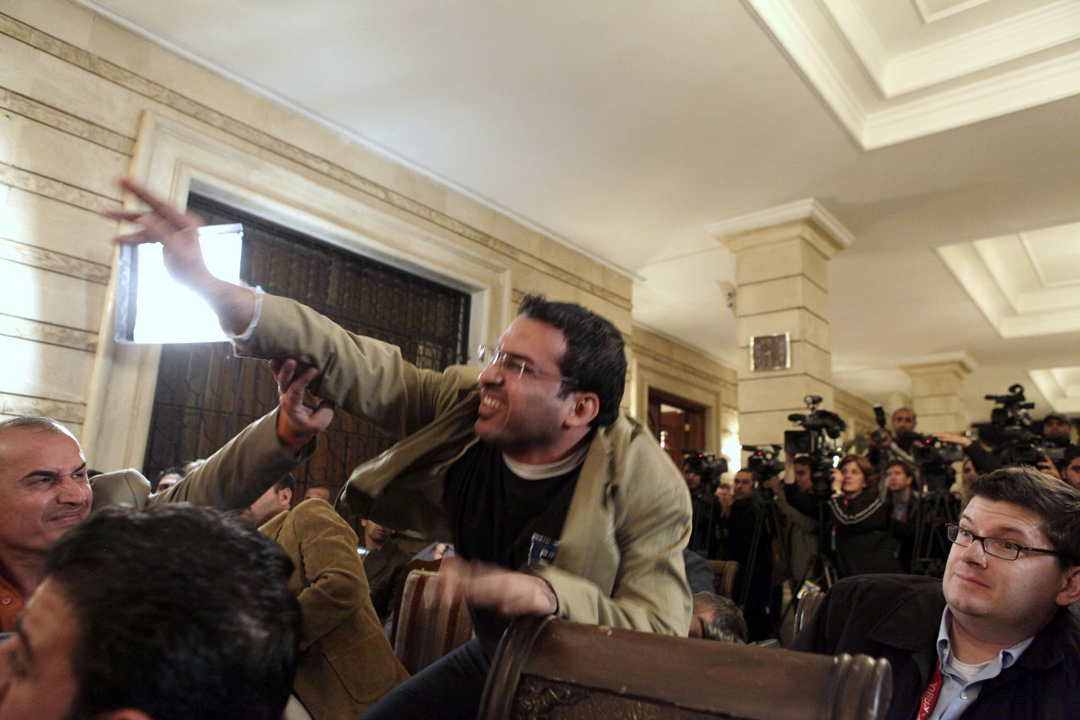 I do believe the entire Texas Rangers pitching staff has just seen their careers flash before their eyes. Why?
Muntadhar al-Zaidi — reporter for Baghdadiya Television; right handed; excellent velocity; decent control; deceptive delivery. And he's a free agent. Well, technically he's currently an incarcerated agent, but I think you know what I mean, my friend.
Alright, alright. He was throwing shoes, not baseballs. And that is a girly thing to do, I grant you. But hey, the Rangers already pitch like a bunch of junior high cheerleaders, so you can't really use that against this guy. And just try throwing a shoe compared to a hardball. No way you can control a size 10-1/2 as well as the horse hide, my friend. Plus, there was some serious cheese on those things. At least the first one. I gotta think he took a little off the second one to try and throw Bush's timing off, but he ducked that one, too. Behind a podium, I might add.
So I figure you put this guy on the mound in Arlington — where guys can't hide behind large, immovable wooden objects — and the Rangers just improved their team pitching stats by about 20%.