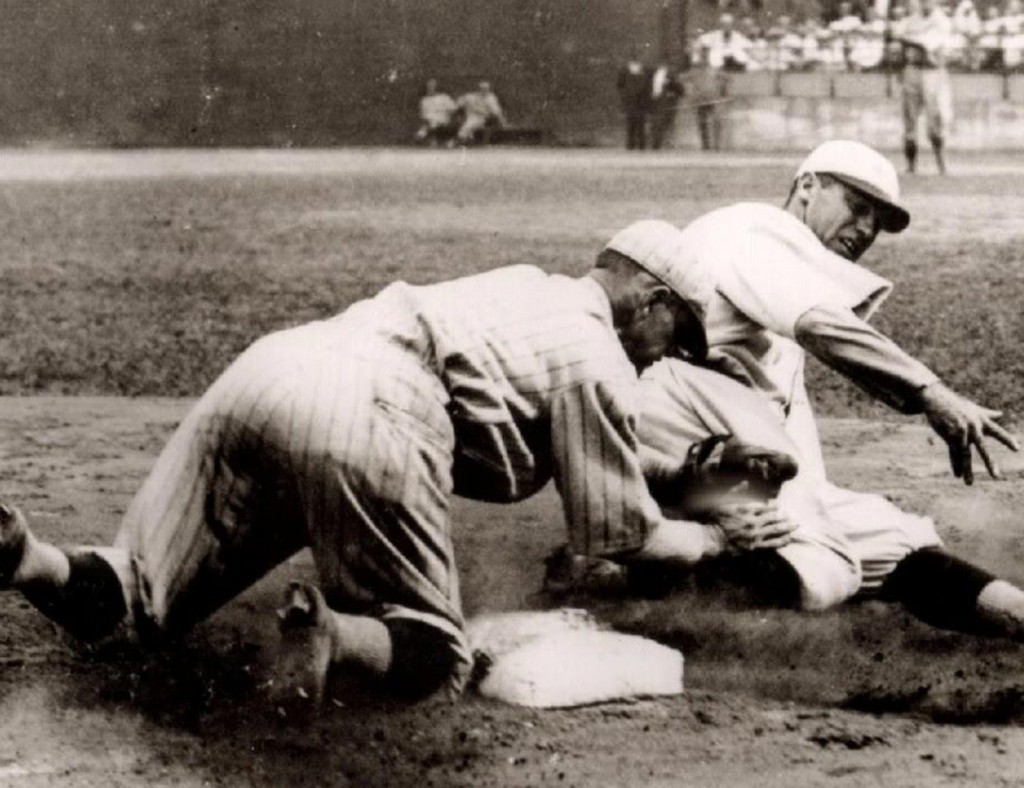 Okay, cotton balls, take a knee.
Is it just me, or has the tendon that connects Rob Manfred's cranium to his sphincter suddenly grown long enough to wrap around his man grapes?
As if the bonehead 30-second clock wasn't enough to boil the cholesterol in my blood, the Commish's office just approved a slide rule at second base. A slide rule at second base? Are you dry humping me? I thought we already had two slide rules at second base: 1) you better slide on a double play, so the shortstop's throw doesn't knock your teeth out; and 2) unless you knock the shortstop on his ass trying to break up the double play, don't bother coming back to the dugout — just leave five hundred big ones on the skipper's desk and beg his forgiveness at the hotel bar. Maybe he'll let you play again in … oh, I don't know … A FRIGGIN' MONTH!