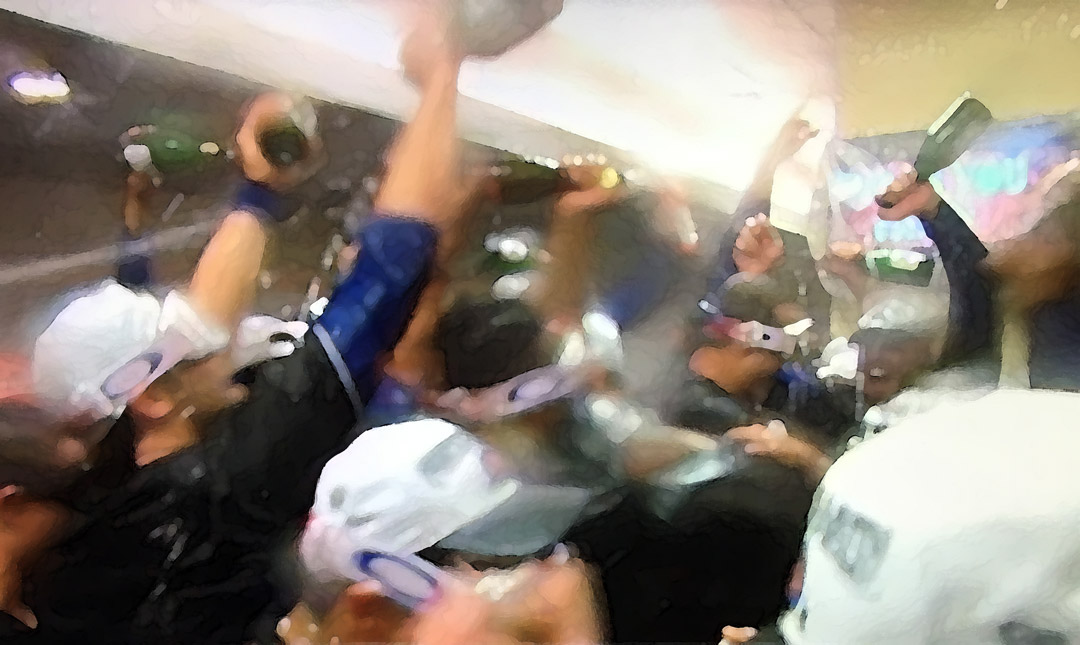 You know, Pete Rose and I aren't exactly on each other's Christmas card lists. But tonight, the former Cincinnati gambler took the reason the Giants choked on a 3-run, 9th inning lead, and folded, wrapped and very neatly packaged it into a single word: "Stinko."
"That was a stinko bullpen, man." said Rose. Then he went on to paint the picture — much to my personal delight — of an on-field disaster that rivaled anything that Hollywood special effects wizards coulda dreamed up. "Five pitchers give up 3 runs before they get an out in the inning? … They didn't deserve to win. That's the worse collapse I've seen in a long time for a bullpen playin' for what they were playin' for." Pete is no George Will, but those words … those were pure Shakespeare, baby.
"Idiotic" is another word that comes to mind. I came up with that one on my own, though. But at least I'll combine it with "thank you" and a big wet kiss for Bruce Bochy for takin' Moore outta the game when he did. Perhaps the stupidest move I've seen by a manager since Dusty Baker came to work at Clark and Addison. Moore had 10 K's and had surrendered just 2 hits. And you take him out?! With the Giants' bullpen? Wow. Bochy and Pete Carroll gotta be in the same knitting circle.
Full disclosure: I had to employ the "don't watch cuz you're jinxin' the team" strategy during the last half of the game. I haven't had to use that one all season, which may explain why it worked; it wasn't expected. Anyway, tonight around the 5th, it became obvious that if I kept watchin' we were gonna lose for sure, but if I turned the TV off, the Cubs had a chance. Yeah, it was a sacrifice, but that's part of baseball. The missus headed upstairs and started yellin' the blow-by-blow down the stairs, and in between askin' me, "Don't you wanna turn it on? They're doin' good." (One of the million reasons why she winds my watch.) I resisted.
Deep down inside, where the corndogs and brats are processed, I know my watchin' probably has nothin' to do with whether the Cubs win or lose. It's just a superstition thing. Like black cats and goats and Steve Bartmans. They're like Justin Beeber fans — they can't be explained with logic.
Whatever it was — me, or the Cubs finally startin' to play like the Cubs — our visiting grays are gettin' a champagne wash cycle tonight. And so is everyone in Wrigleyville. That doesn't stinko.
Joe
PS. Merry Christmas, Pete.