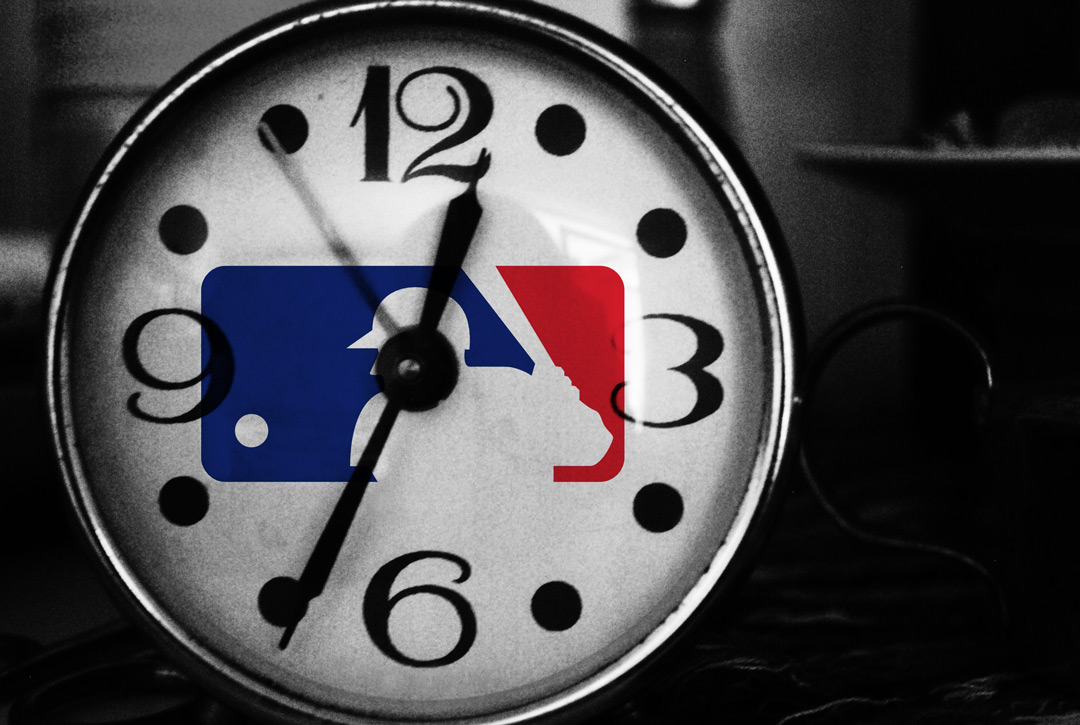 Yesterday, ESPN's Buster Olney wrote a piece about the nine ideas that would improve baseball — not a "fix", but things that would help the game in one form or another. Personally, I don't see what's wrong with baseball, outside of we don't have cheerleaders. You hear that Manfred?! We want cheerleaders! The game is nearly flawless (unless we're talkin' about Starlin Castro's glove). Time has confirmed the perfection of its geometry. It ebbs and flows like a lazy summer stream, but it's also punctuated by the violence of the bat, the improvisation and acrobatic of great defenders, and the drama of a single pitch upon which the outcome might rest. There's no clock savin' anyone's ass. Yeah, there's a clock — one of Manfred's brain farts intended to speed up the game. Idiotic. But there's no game clock. As Yogi said, "It ain't over 'til it's over," which can only be associated with the purest forms of sport. There's no timer that can be manipulated — completely independent of athletic skill — to one's advantage.
This is where I got an issue with the list in Buster's piece. At lease item #1. I'm not finger pointing, since the list was generated with help from the Mike & Mike audience. At least it sounds like that's the case. But that number 1 item on the list reads as follows:
Reduce the games to seven innings. A longtime executive mentioned this idea to me a couple of years ago, a dramatic change that would accelerate the adrenaline of the game and greatly reduce the time of game, something MLB has aimed for in recent seasons. You can shave the commercial time between innings or ask batters to stay in the box, but those are minor adjustments that make a small difference. This change would get the time of game closer to between two and 2 1/2 hours.
No question: Shavin' commercial time, keepin' batters in the box, limiting the time for mound visits … None of that makes much of a difference. BUT REDUCING GAMES TO SEVEN INNINGS?!!! Give me a friggin' Kit Kat break. Is the goal to turn Major League ball games into Little League games? That idea reaches a point on the stupidity peak that's never been conquered before. Congrats to whoever came up with that, and the "long time executive" Buster refers to. You guys all get the pointy hat prize.