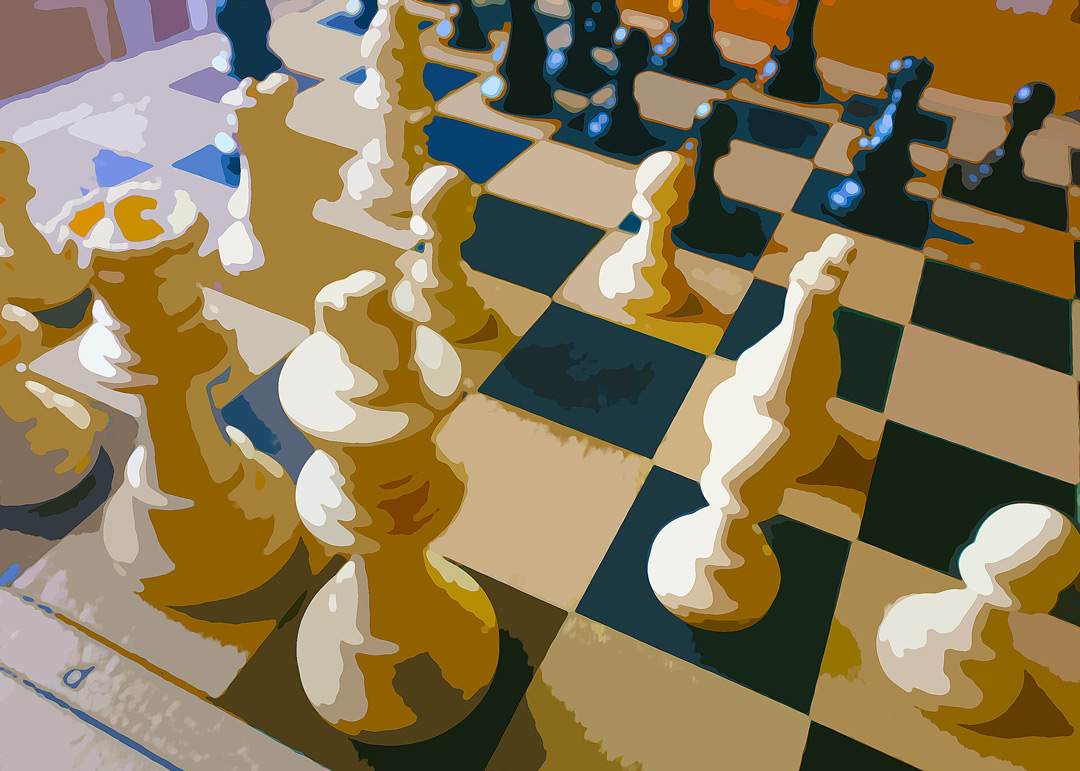 Boris Spasky? Garry Kasparov? Bobby Fischer? Pfft. You wanna talk about the grandest master of 'em all, you'll be throwin' the name Joe Maddon around, my friend. If you saw last night's game, you know exactly what I'm talkin' about. If I didn't know better — but I do, cuz guys were wearin' uniforms instead of suits, and the game was in Cincinnati not Reykjavik — I'd have sworn I was watchin' a great chess match.
Maddon opened with the Zobrist Attack — nearly impossible to defend against — and then began to slowly and methodically dissect the Reds like the pawns they are. It was masterful; different than the night before, though, where he basically commanded the entire game with a single piece — a tactic known as the Bryant Challenge. But last night … last night's middlegame was almost cruel. Maddon lulled the Reds into a sense of over-confidence by toyin' with 'em. Even lettin' them back in the game when he had a chance to close it out. This is known as the Rondon Gambit. There are similar Gambit moves — the Wood, the Grimm and the Stroup — that Maddon will attempt on occasion, but last night he went with Rondon.
You could see the Reds thinkin' they had an opening, especially when they shut the door on the Cubs with their semi-brilliant (nothing the Reds do can technically be called "brilliant") execution of the Votto Defense. But then Maddon started movin' pieces around like a friggin' tornado and exchanging 'em like teenage girls sharin' a closet; Grimm for Rondon, Goghlan for Almora, Szczur from left to center, Edwards for Grimm, Montero to Edwards's spot then Cahill for Edwards. This kinda chess-like mastery continued for the next 5 innings, with Maddon makin' one of his most blinding moves — the Patton-Wood castling — in the 14th. Filthy. Really filthy.
It wasn't until the 15th, though, that Big Joe pulled out the rarely-used Javier Baez Slam. An end game I don't think anyone expected, least of all the Reds. That just friggin' crushed whatever hope they'd been clinging to and 3 outs later … check-friggin-mate, my friend.
Tip of the Joe cap to you, Joe Maddon. That was 4 hours and 43 minutes of brilliance.
Joe