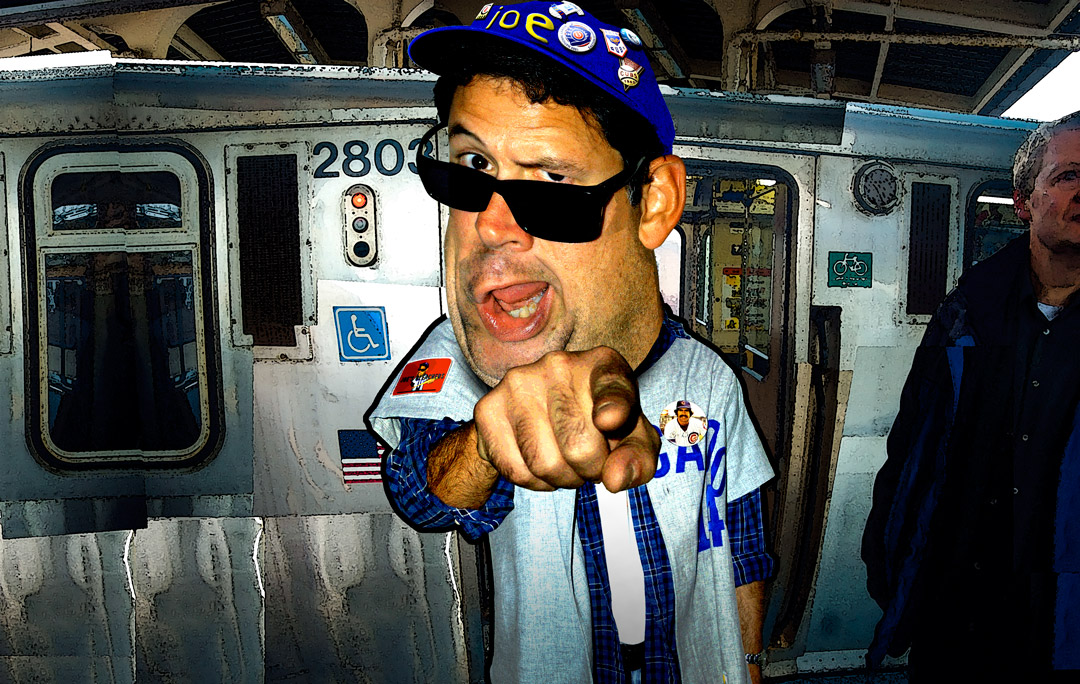 I hate to say I told you so, but I friggin' told you so.
We just lost 2 outta 3 to the Giants — one of the worst teams in baseball — after dressin' up like a biker gang on the trip out to the coast. Another one of hippie manager, Joe Maddon's, let's-have-some-fun-cuz-playing-pro-ball-ain't-fun-enough theme'd dress-up brain farts.
Having fun now, Joe?
I hate losing. Ask the missus. And losing to the Giants is the worst. Why? Cuz they're so far outta first place (35 games) it's like the baseball version of gettin' lapped. Losing to them actually physically hurts … like having your nards in a vice grip. The bottom line is that this dress-up thing is every synonym for "stupid." 
Why? Lot's of reasons. Not the least of which is that the Cubs did the same damn thing on their first trip to the left coast this season, only instead of bikers they dressed like Ron Burgundy on account of they were going to San Diego. (If you don't know what I'm talkin' about, watch the movie.)
We got swept. By the Padres. Also one of the worst teams in baseball. But did we learn anything from that experience? Based on the biker thing, no we did not.
Acting like a bunch of teenage girlies ain't helping the Cubbies get back to the Series. It's childish, moronic and, quite frankly, it's a colossal embarrassment. If you act like a Major League ball club, you at least have a chance of playin' like one. From what I have observed, you dress up like Ron Burgundy or the Hell's Angels, you play ball like 'em.
Pull your heads out, Chicago!
You had 108 years between Championships. That's not a dry spell, it's a friggin' Death Valley spell. Hey Joe, Maddon, that's not fun for us fans! You wanna have some fun, Joe? Flush the Pretty Pretty Princess routine and try focusing on winnin' ballgames. I'll bet the friggin' Dodgers are having fun. Are they prancing around in onesies? No, they are not. But they're doing a shit load of prancin' around the bases. (Yes … they prance. They're from LA.)
What the Cubs don't realize is that they get to play dress-up almost every day. They have the privilege of donning the uniform of Chicago Cubs. That oughta be enough.
Of course I could be wrong. But I'm not.
Joe