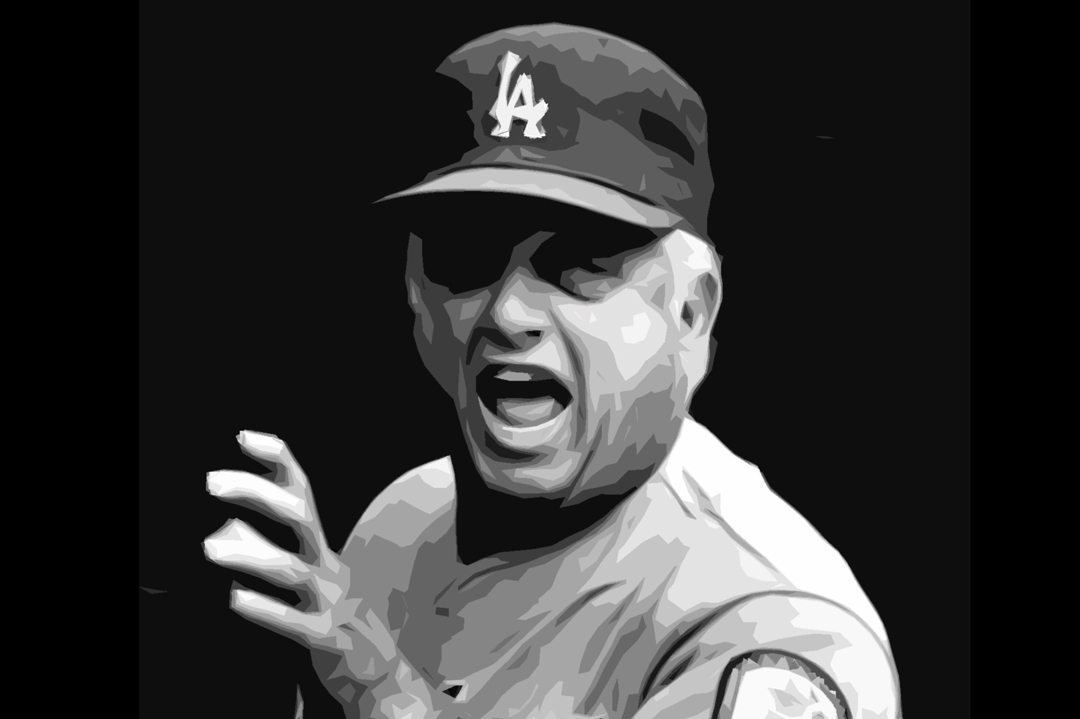 There is no joy in Mudville. At least on Tommy Lasorda's street. Of course I'm just spit-ballin' on that, but I gotta imagine Mike Piazza goin' into the Hall as a Met instead of a Dodger musta been more than enough to orbit LA's most famous Italian sausage. They probably heard it all the way in Vero Beach, cuz I'll tell you … anybody who's ever heard Tommy when he's upset knows what his favorite words are, and that he wields 'em like Luke Skywalker with a lightsaber. Even Andrew Dice Clay probably covers his ears.
I think Piazza is still sore at the Dodgers for not givin' into his contract demands back in the day. Let me just say right here that makin' eight or 12 or 26 million dollars a year to play a game is not only stupid money, it's just plain stupid. Nobody should get paid like that unless you're curin' cancer or somethin'. Anyway, instead of payin' him, they traded the guy to the Marlins who immediately sent him to New York. The back story on all of that is pretty interesting. In the end, Piazza was the best position player the Mets ever had, was a GREAT hitter and had his best years in Queens. In addition to that, goin' into the Hall of Fame ranks a little higher than gettin' the prize outta your Cracker Jacks box, so you should pretty much be able to decide which one of the teams you played for gets the honor.
Still, if it weren't for Lasorda, Piazza may never have stepped foot on a professional diamond — not even in A ball. Nobody wanted to give Mike a look. So Lasorda — a long time friend of Piazza's dad and Godfather to Mike's brother — talked the Dodgers into takin' Piazza in the 62nd round of the June 1988 draft. That's what you call a throw-away pick, my friend. They sent him to Salem, Oregon. If LA is the brightest spot in the Dodgers universe, Salem is a little asteroid that's furthest from it. I don't think they has much hope for Piazza. But he was like family. If Tommy hadn't insisted on makin' that pick … who knows? Maybe Piazza is sellin' insurance.
Anyway, if I'm Lasorda, and I'm a big believer in family and loyalty and I bleed Dodger blue, I've got smoke curling outta my ears when I hear Piazza's "Mets" decision, and I'm marchin' through my house lettin' loose with an extra large serving of the Dave Kingman and Kurt Bevacqua word salad.
Like I said, it's Piazza choice. Of course it's just another reason (number 870) to hate the Mets, and I just don't think Lasorda would be all that giddy about it.
Joe