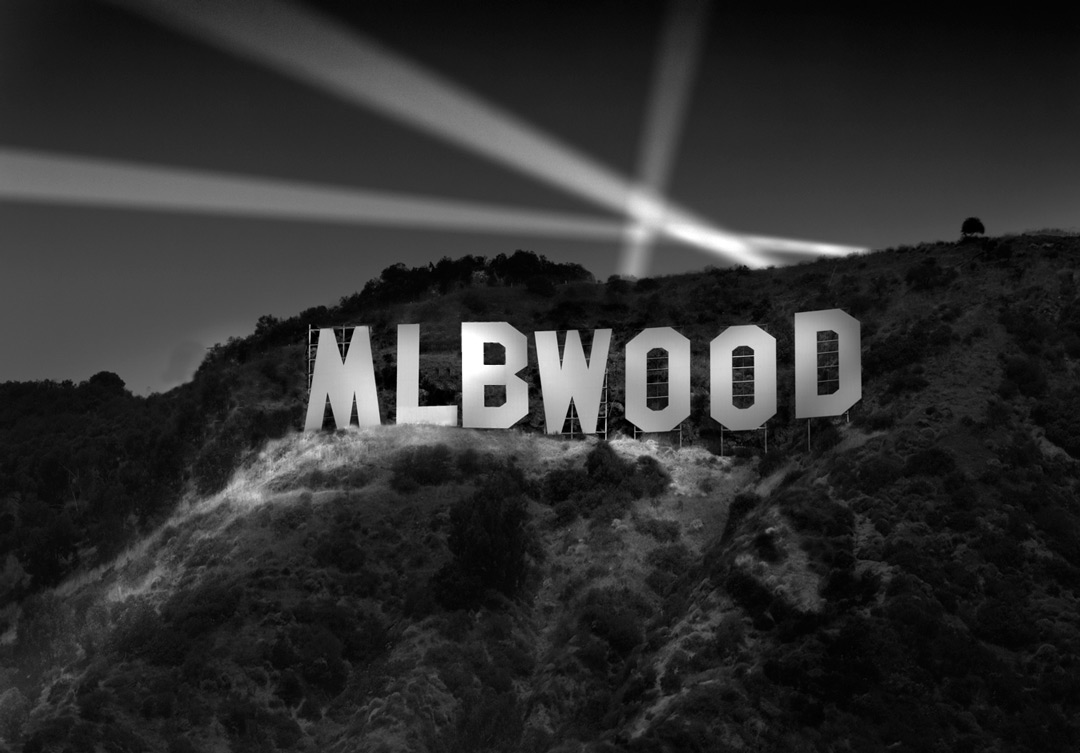 If you read between the lines of this piece by ESPN's Jayson Stark, you might get the impression that havin' a lot of star power is all that matters in baseball. Funny … All these years I thought it was winnin' the World Series.
Personally — and I fully admit I'm old school … in fact, I'm more like prehistoric school — I couldn't give a rat's hiny if people are buyin' Bryant's or Trout's or Big Papi's jersey, or if kids are sculpting their heads like a Bryce Harper doll (other than the fact than they look like morons). I'd rather have a team of no-names with Darth Vader's charisma, but who play the game with a purpose defined by winning, instead of how many Muscle Milk commercials they're in.
As luck or karma or divine intervention or Theo Epstein's nuclear-powered brain would have it, the Cubs have both this year — stars and studs. Maybe that's divine intervention after all. I think Mr Stark is right, the National League, at this point in time, has more Hollywood than the American League.
To which I say, "So the hell what?"
That has about as much to do with goin' home with the hardware as the color of your tooth brush. And I don't care who you are … you could be Buster Posey or Robinson Cano or Jesus H. Christ (I think he's from the Dominican) … winnin' the Series is the be-all end-all of human existence for ballplayers.
Let's start off by goin' back to the 70s, when Mr Stark points out that the stars burned brightest in the National League. Despite that assertion, the American League took the Series 6 times in that decade. Is that a landslide? No. But it's an indication that buyin' a guy's jersey doesn't necessarily affect the outcome in October.