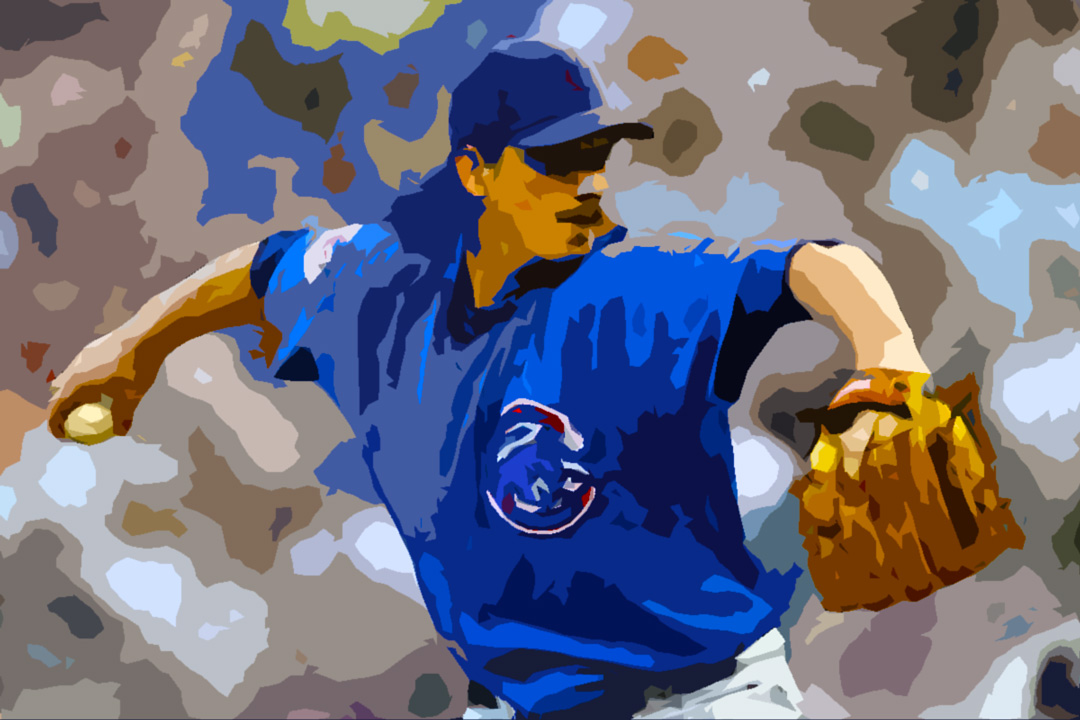 One and Oh my friends! Feels good to be sure on this fine morning after. Yeah I know, Marmol tried to wreck it for us. Again. More on that later. Let's just keep the good feeling going for a couple more moments, shall we?
Jeff "The Shark" Samardzija turned in the kind of performance yesterday that makes you think that maybe, just maybe, those first 4 or 5 years when he pitched like a steaming turd were just a fluke. Those fastballs to the backstop … history! Those sliders that got parked in the bleachers … forgotten! It could happen, right? Of course right. Now I will admit that when a guy like Samardzija is a team's number one Opening Day starter, it worries me a bit. Kind of like putting Mario Mendoza in the clean-up spot. And I also will admit asking myself more than once over the past several years, (usually every 5th day) "Why didn't he choose football? He was a big football star at Notre Dame after all, so why did he choose baseball? Why, God, oh why?" But I am washing those feelings aside this morning and will live in the 15 watt glow of his fine performance yesterday, at least for another 4 days.
Which brings me to the black cloud that is Carlos Marmol. Seriously, Carlos… THE VERY FIRST FREAKIN GAME OF THE YEAR?!!! Marmol's like the guy who shows up at your party uninvited, drinks your last Old Style, and then blows chunks all over your Mom's carpet. Of course he comes from a long line of chunk-blowing closers, so what can we expect? Mel Rojas anyone? Dave Smith? Turk Wendell, Rod Beck, Kevin Gregg? How about the 6 fingered wonder that was Antonio Alphonseca? The Cubs could have their own Crappy Closer Hall of Fame for Chrissakes!
The misses is yellin at me to cheer up. The Cubbies are One and Oh.
Go Shark!
Joe