· 2016 Cubs, Joe Sez, News · A-Rod, Alex Rodriguez, Barry Bonds, Berra, Billy Martin, Ford, Gehrig, Jose Canseco, Madonna, Mantle, Mario Mendoza, Mark McGwire, New York Yankees, Sammy Sosa, Steinbrenner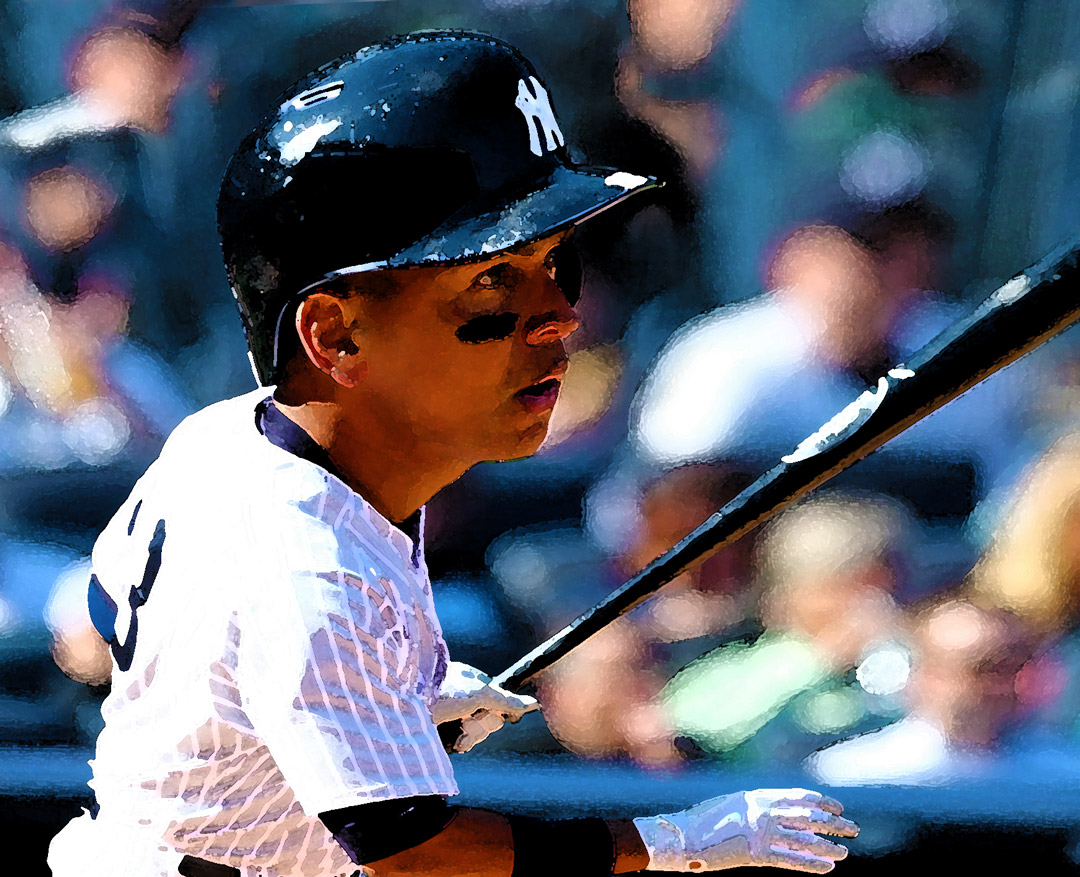 This Friday, Alex Rodriguez will play his last game as a Yankee, and finally — mercifully — A-Rod's charmed but sordid, impressive yet disgraced chapter in the encyclopedic Book of Yankee will come to an end. At least as a player. His departure from baseball is a good thing. One less cheat; a malignancy that not even the Yankees — for decades, baseball's answer to the soap opera — could contain. And that's sayin' somethin'.
When the announcement was made, I'm sure the guys at the New York Post scattered like cockroaches to their various watering holes, seeking to drown their anguish over the loss of one of the most prolific sources of tabloid dirt in the history of the five boroughs. The good news for Yankees fans — and the Post, for that matter — is that you can take A-Rod outta New York, but you can't take New York out of it's penchant for signin' the most ginormously colossal ego blimps to ever don a mitt. If outsized, overpriced, self-destructive ballplayers were moths, Steinbrenner's funny farm would be a billion dollar light bulb. It's only a matter of time before B-Rod or C-Rod slips on the stripes and starts swinin' his dick around 5th Avenue.
I imagine it's pretty much always been that way in the Bronx. It's just that in my day — before Facebook, before YouTube, before Instagram and texting and tweeting, before megapixels and high-def and Pokemon Goin' like an idiot all over everywhere — you didn't read about who Billy Martin clocked after last night's game. And there was no way of knowing which players were treatin' their wives like Nerf balls, or which material girl they were shackin' up with. Why? Cuz without that 3 x 5 inch incrimination device in everyone's pocket like we got today, ballplayers could do just about anything they wanted, to whomever they wanted, whenever they wanted, and no one was the wiser. Hey, I'm not makin' excuses for A-Rod, mind you — to me he's just Barry Bonds in a New York state of mind. But they both woulda come out a little less shit-stained if they'd played in the 60s.