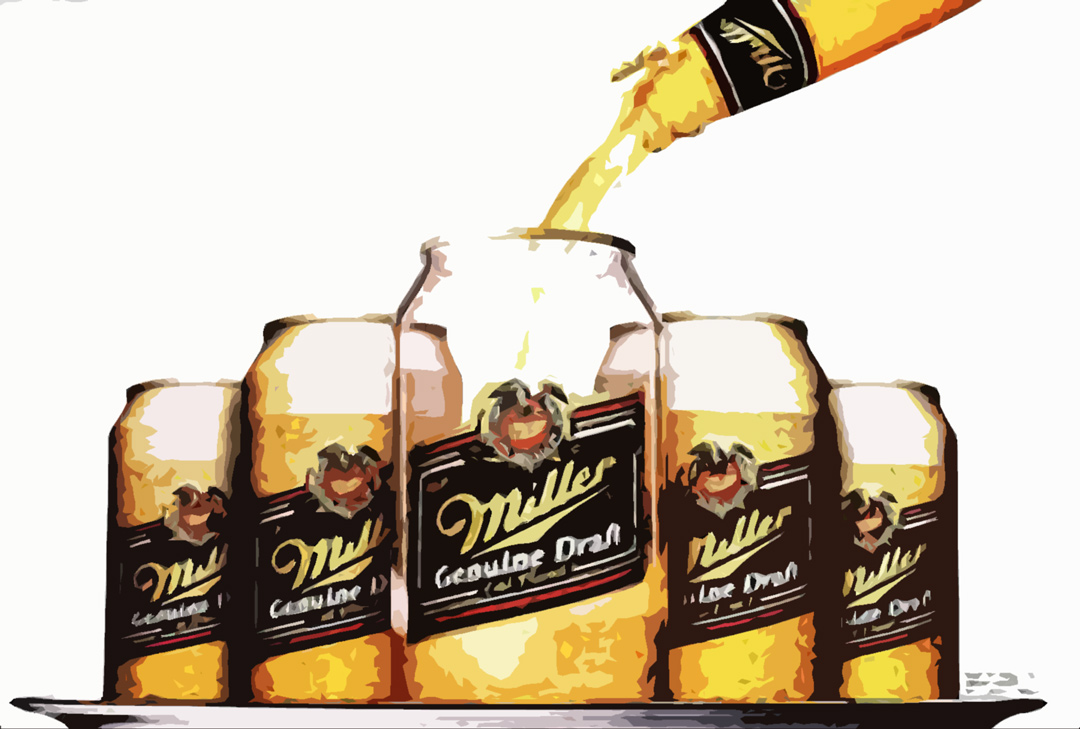 Tonight, I figured I'd be celebrating our series against the Brew Crew in the time-honored Joe Schlombowski cheap seats way; by pouring a frosty cold Miller straight into the crapper every time we score. Then — since Joe's Bleachers is the environmentally responsible center of the universe  — flushin' that nasty-tastin', gut-bombin' swill and sending it sloshing back to the brewery, where they can bottle it right back up for sale. Maybe even at Miller Park. (I flush twice, cuz it's a helluva long way to the Miller Brewing Company.)
Unfortunately we happen to be down by 4 at the moment … which sucks. We haven't pushed a single run across the plate, either … which also sucks. And Anderson's got a no-hitter through 6. More sucking. Even worse (for me, anyway) … there's an entire case of Miller contaminating my man-fridge. I was figuring on our usual 6, 7, maybe 9 runs a game. Not today. Haven't flushed a single drop down the oval office yet, and if the Cubbies don't get busy pretty soon, my Old Style is gonna get infused with the stink emanating from those clear bottles. C'mon, Cubs!
Enjoy the rest of the game.
Joe