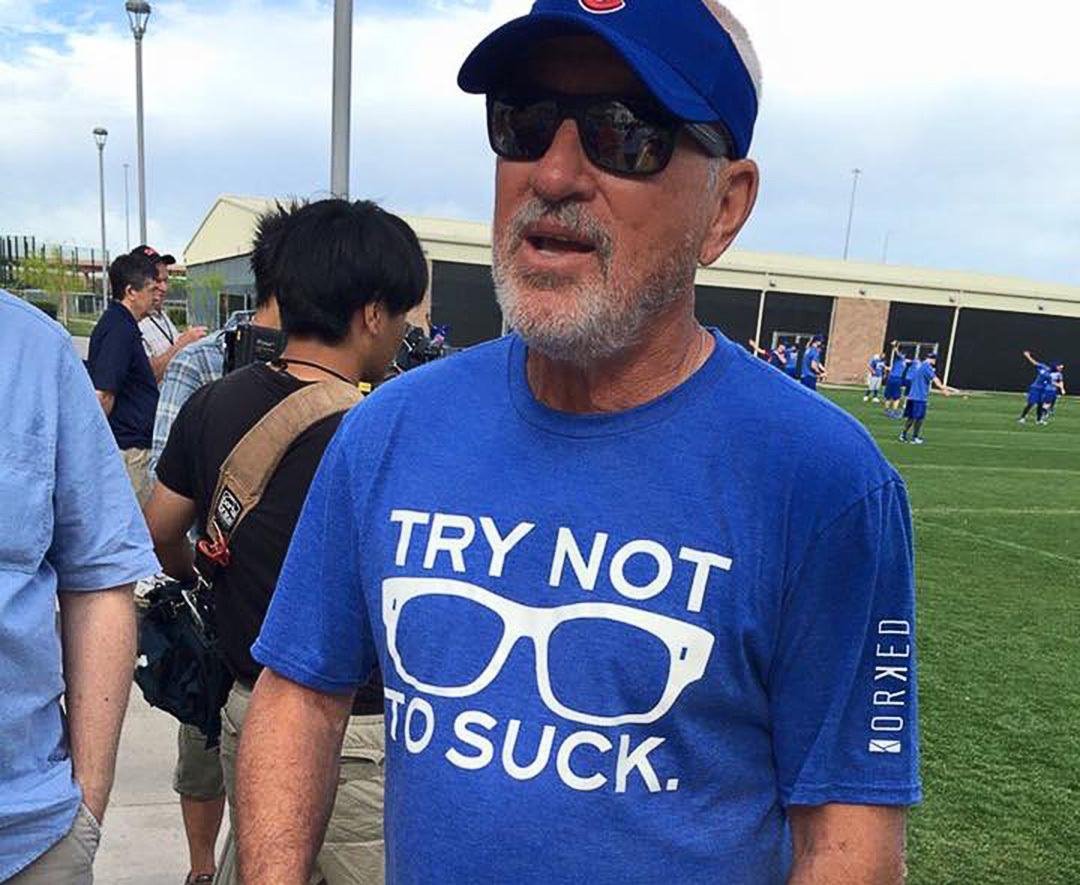 I find it mildly ironic that the candy-assed St Louis Cardinal organization has banned Joe Maddon's "Try Not to Suck" t-shirts from their ball park. Cardinals spokesman Ron Watermon said the word "sucks" is on a list of curse words forbidden to appear on clothing in … get this … "Busch" Stadium.
That's right. "Busch."
I think you know where I could take that, my friend, but I'm not as petty as Mr Watermon or whoever came up with their list. The word "suck" happens to be part of everyday language in America. It's part of the jargon. So, Mr Watermon, while you're un-wadding your delicate little panties, you should know that it doesn't take on any meaning beyond "you're no good at something" unless you have a sewer for a mind, or you also define what's being sucked.
Hey, Watermon … I got a definition for ya.