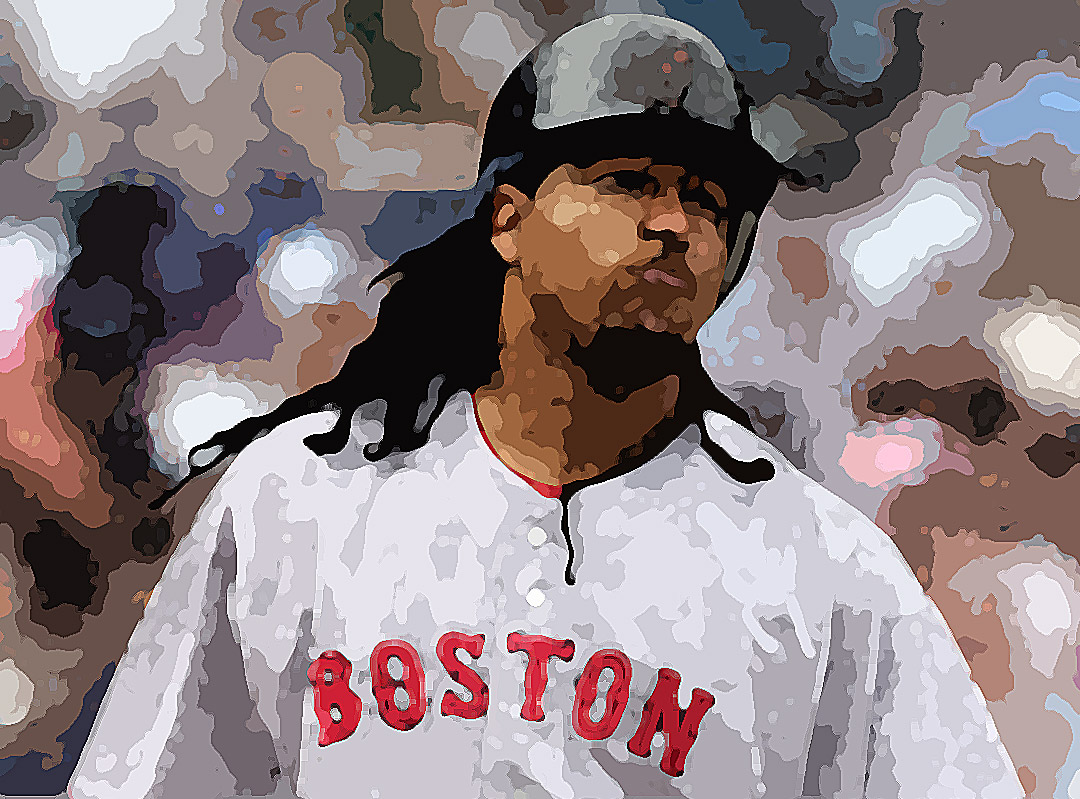 Regarding Manny's whereabouts next year, I quote … "I want to see who is the highest bidder," Ramirez said after the Dodgers' NLCS loss to the Philadephia Phillies. "Gas is up and so am I."
What a friggin' a-hole.
I grant you, he's not alone. Everywhere you turn you got guys hitting a buck-75 going to arbitration cuz they think they're lightin' the world on fire. But, exxxxccuuuuuuuusse me! This guy was basically asked off the Red Sox by his teammates because he couldn't be counted on. He made it crystal clear that he didn't want to play for Boston anymore by dogging it, and pretty much treated Epstein, the owners, the rest of the team, and the fans the same way a baby treats a diaper. Well let me tell you Manny, you are not well-loved when your team dumps you but pays the remaining $7 million on your contract while you play for someone else. That pretty much says it all. In fact, it says you're not just a garden variety a-hole, you're a large, economy, only-available-at-Costco sized a-hole; with a capital 'A' and a 'hole' you could drive a cement truck through.
I know all you Dodgers fans could give a crap cuz you wouldn't have made the playoffs without him, and he was a big part of why you kicked our asses for sure. But I'm sorry, someone who doesn't care about anything except money is either my first wife, my first wife's brother, or a self-centered, selfish S.O.B. of gargantuan proportions. Like I said … Manny.
Oh, I might mention that none of those three can play left field worth a damn, either.
So while your average fan — the guy driving a cab to pay the rent, or selling insurance for 20 years, or doing whatever to scrape together the money to send the kids to college — is cutting back with the way the economy is and all, we got Manny being Satan, making it harder for Joe Fan to afford the occasional game with the kids. Nice. Thanks a lot, 'Gas is up and so am I.'
But there is a bright spot in all of this; and that's the recent rumblings of Hank Steinbrenner on the subject of acquiring Mr. I-play-hard-if-I-feel-like-it. Which is to say he's definitely interested in Manny. So you gotta figure the guy's gonna end up on a team like the Yankees — if not the actual Yankees — where money grows on trees. Which means that you Yankees fans might have to decide, do I wanna make the mortgage payment this month or go see a couple ball games? Especially in that new ballpark. I mean the potential acquisitions of Ramirez and Sabathia (who they'll also try to nab) in combination with the price of the new House That Ruth Didn't Build is gonna be like the financial version of the perfect storm. And right on the heels of all this other crap that Wall Street and all those fine, upstanding, never-knew-a-thing-about-it shysters in Washington just laid on us. Anyway, if there are any fans (besides White Sox fans) I'd like to see pay a higher price for their allegiance to their team, it's New York's. No question.
So I hope Manny gets everything he wants from whoever thinks that gas is worth $25 million a gallon. But whoever that is had better hope that he uses all 4 gears, instead of just first and second like he did in Boston last year.
Joe
Next
DARLING, LOVER, SWEETIE PIE.