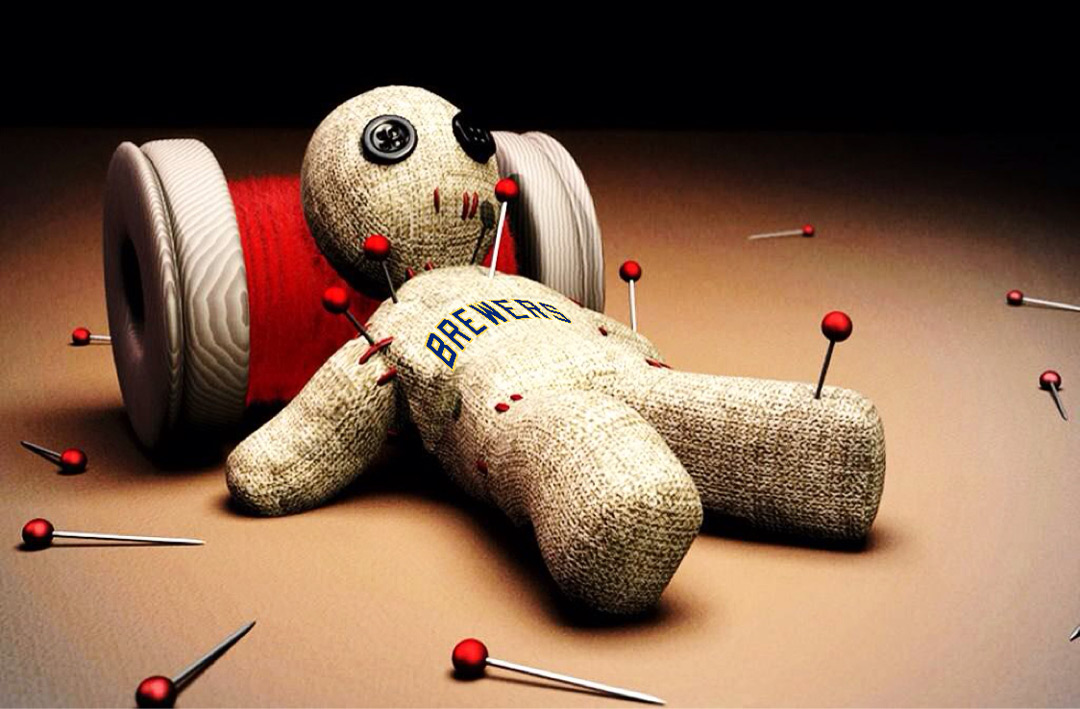 The Brewers will be stinking up Wrigley starting tomorrow, my friend, which means it's time to get ready … or, uh … get up for the game, so to speak. Now, if I was former Cubs cannon-armed, superstar-turned-jagoff Sammy Sosa, this would involve needles and some cork. But seeing as how I'm just your average fat guy from Chi-town, I got another — and I hasten to add, superior — way to make sure I'm game ready for the Brewskis on Tuesday night. That is … I plan on doing my best Joey Chestnut imitation at Hot Doug's while jiggling both of my chins and my 6-pack* to the best food song ever. This tends to help me find my game face. Not to mention my game gut.
Then, after the missus has brought me home from the emergency room, I like to put the Laverne and Shirley intro credits on "loop" and play it over and over until it's time to leave for the ballpark. This reinforces why I can't friggin' stand the Brewers (as if the fact that Bud Selig used to own them isn't enough).
Anyway, whatever your ritual is, like stickin' pins in a Ryan Braun doll, wearing a thong (it worked for Giambi), polishing your dog, shaving your forearms … Whatever. Just be ready. And when you're at the yard, and you happen to bump into those morons wearing Brewers gear, remember the words of my sainted Mother: "If you can't say anything nice, be sure and say it to a Brewers fan."
Joe
*A true 6-pack, by the way, ain't the kinda shaved, metrosexual 6-pack you see gawking at you through the windows at Abercrombie. It comes from actually CONSUMING vast quantities of 6-packs. Preferably of the Old Style persuasion.
Next
THE BIBLE, STAR WARS, AC/DC AND THE CUBS. NOT NECESSARILY IN THAT ORDER.