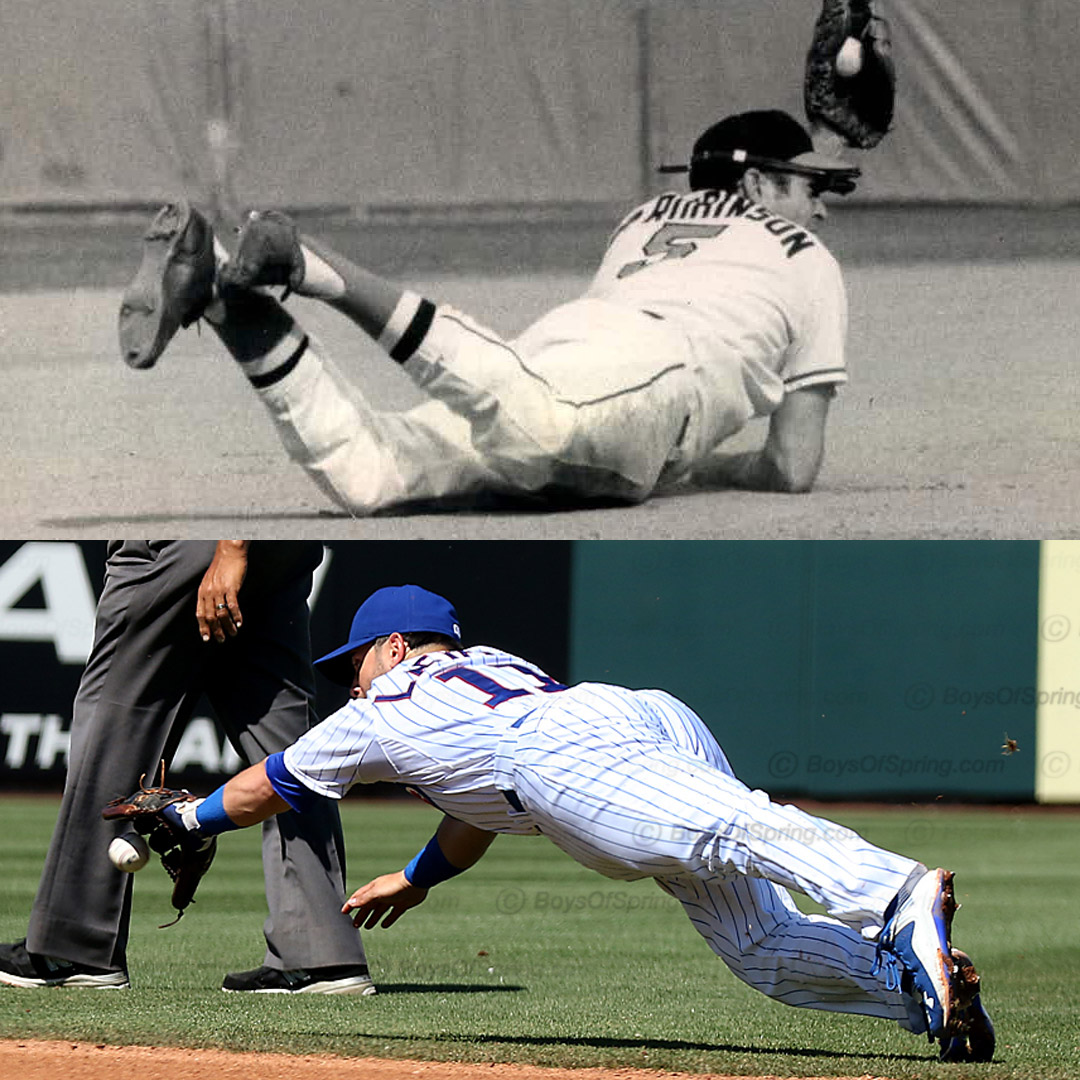 Hey, if there's anyone out there willing to drag the Cubs through the mud when they deserve it, it's me, my friend. Sometimes, fingers need to be pointed (or in the case of the Mets, flipped) and, now and then the Cubs deserve to be on the receiving end. Why? Cuz In my mind, it serves no one's purpose to "Hillary Clinton" things whenever the Cubs start conducting business on a private server. When they do that, I call 'em on it. But HOLY FRIGGIN' CRAP! … What the hell is up with you guys wantin' to string Tommy La Stella up by his Draymond Green target area?! Especially Jesse Rogers, who follows the Cubs for ESPN. I mean, it's easy for us yay-hoos to mouth off from the cheap seats, but a pro callin' a kid out cuz he fertilizes the infield grass a couple of times seems a bit harsh.
Maybe I'd feel different if we'd lost. Probably. I'm pretty good at blamin' a loss on a guy's brain fart. In fact every time I hear the name, Bartman, I still break into a sweat, and it's a good 45 minutes until the facial tic goes away. So I get it. La Stella has had better days. But it's not like anyone is whinin' about our pen (which does finally have some bulls in it this year, but today, and a fair number of other days this season, they've looked more like veil calves). What about their roll in today's near collapse? My point is, it's a friggin' team … and no single guy is gonna win or lose a game all on his own, although that's what it looks like sometimes. It really doesn't help La Stella to settle down when he gets skewered in the Twittersphere cuz of one bad day at 3rd.
Besides, anyone who is a true baseball fan — and I don't give a crap how young you are — knows the name, Brooks Robinson. If you don't, you're not a fan. Maybe you're somewhat interested in the game. Maybe you like pin stripes. Maybe you were dropped on your head as a kid … I don't know … but you're not a real baseball fan unless you know the name Brooks Robinson and what it stands for; perfection. Without question, the best third baseman to ever step inside the chalk. Period. (You Phillies fans who are at this moment callin' me names cuz you think Mike Schmidt was better … go get your shine box.) Brooksy had no equal. Never will. He was called "the human vacuum cleaner" and "Mr Impossible." And his glove — that golden extension of his left arm — was like a black hole; a singularity with a gravitational pull so strong not even light could escape his grasp. It was a place where doubles down the line met a swift and early death. As a hitter, you stood a better chance of havin' a threesome with Miss July and August than hittin' a ball past Robinson.
If there is a God, he played 3rd base for Baltimore.
And you know what? Mr Robinson made 263 errors at the hot corner. I grant you, that was over a 23 year, Hall of Fame career, but that averages out to over 10 a year. In fact he booted 21 in a single season once. Still, he was — if you haven't yet grasped this — the best. So, before all of you "fans" remove every last shred of flesh from Tommy La Stella's carcass, consider the possibility that his glove could end up as golden as Robinson's someday. Go ahead and dish it out when someone deserves it, by all means. I'll be right there with you. But could you try to not be such Yankees fans? Please?
Joe
Next
HOW OLD IS TOO OLD TO PLAY BASEBALL?